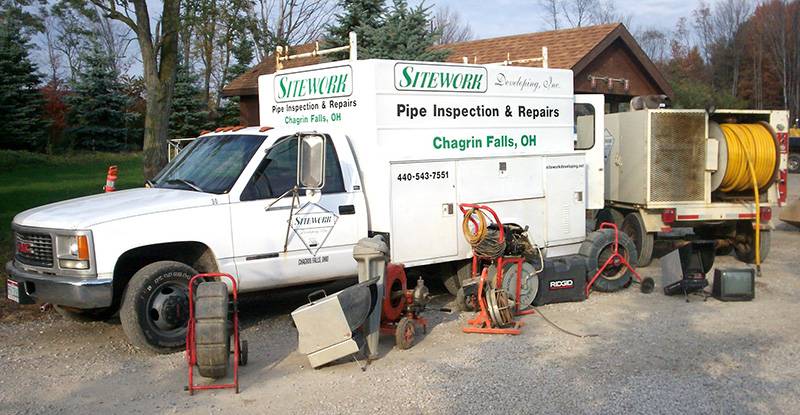 We can diagnose and repair many problems the same day!
Sitework Developing is proud to be the area's largest, most respected full-service excavating, waterproofing, and drainage contractor in the Cleveland area.
Serving both residential and commercial clients, we create solutions that address your true needs. Our camera snaking allows us to diagnose problems accurately, and our highly trained crew can perform many types of drainage and sewage repairs the same day. With our own fleet of diggers, Bobcats, dump trucks, backhoes, and more, no job is too small or too large. We offer free on-site consultations, and our waterproofing system is backed by a lifetime, transferrable warranty. For the best excavating results, you need the best company. Call Sitework Developing, Inc. today.